When your air conditioner breaks down during the hot Texas months, you can count on our HVAC experts to repair it. Since 2018, our expert technicians have assisted the city of Pantego, TX, with AC repairs, installation, and service.
We guarantee that your air conditioner works efficiently and effectively so that you can survive the Texas heat. We offer excellent customer service, which includes prompt responses to queries and concerns, respectful and courteous communication, and a dedication to customer satisfaction. 
Our appointments always start with our technician thoroughly assessing your requirements and giving advice on the best system or solution for your home or business. This involves assessing your current system, discussing your budget and energy efficiency objectives, and making recommendations.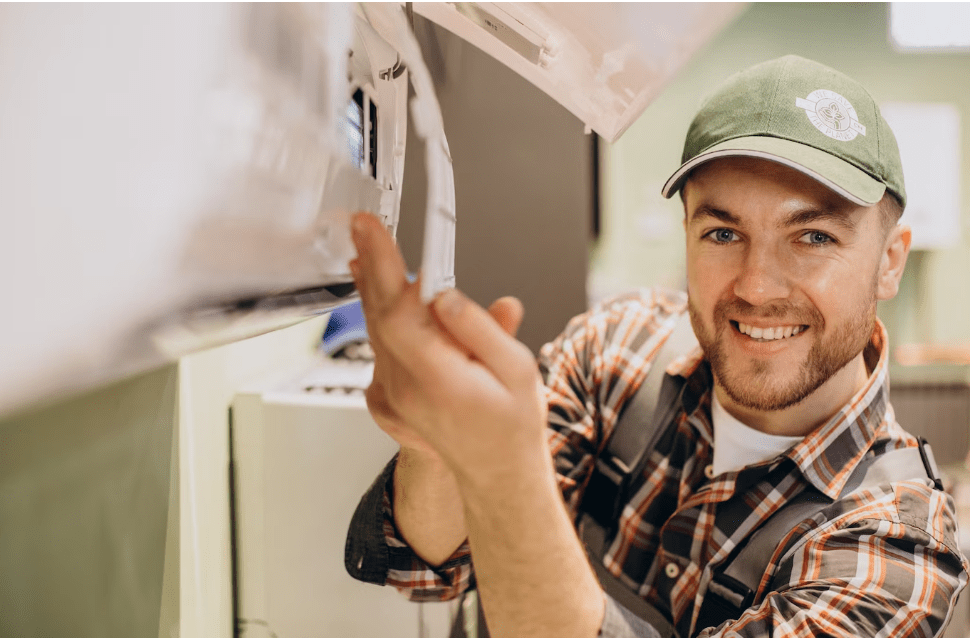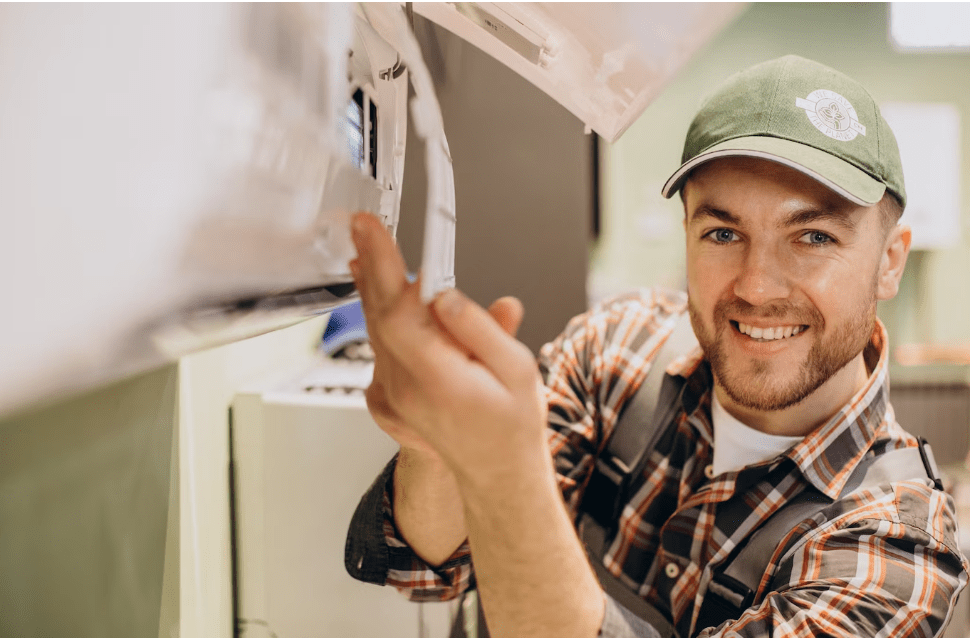 Call Us For All Your AC Repairs
If your air conditioner breaks down, our company will repair it quickly and efficiently. Our technicians will diagnose the problem, offer an estimate, and fix the issue using high-quality replacement parts.
When you notice an issue with your air conditioning, call New Rise Heating and Cooling to come to inspect it. Common problems include:
Lack of cooling

Airflow problems

Refrigerant leaks

Thermostat problems

Electrical issues

Drainage issues

Strange sounds

Strange smells

Inadequate interior air quality

High energy costs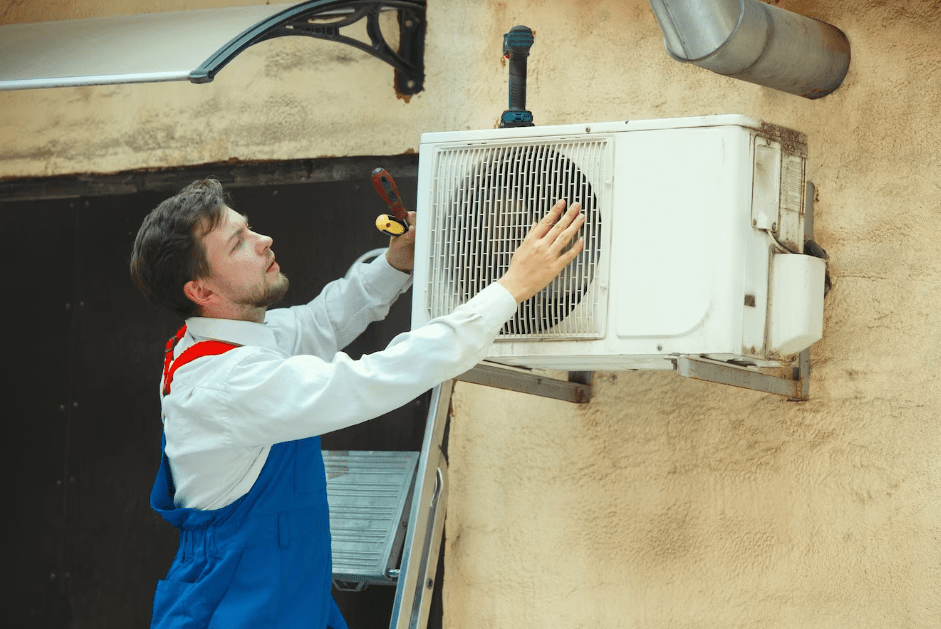 Need A New AC? Don't Worry About The Costs
We understand that HVAC services can be costly, and while we keep our rates competitive, purchasing a new air conditioner for your home can be expensive. We want to stay within our clients' budgets while finding the best replacement for their homes or business.
We've teamed up with financing companies to give our clients more options and access to more possibilities. We want our clients to feel comfortable with what they are spending and that they can afford the payments when making a big purchase for their house. 
Experienced Technicians You Can Trust
Our HVAC technicians go through extensive education and training programs to learn about the intricacies of HVAC systems. They also need to pass certification exams to demonstrate their knowledge and skills. These certifications are a testament to the technician's expertise and competence.
As HVAC technology constantly evolves, technicians must stay up-to-date with the latest advancements. We encourage our staff to continue learnings about emerging technologies and new products on the market so that we can keep our client's homes up to date. 
Our technicians take pride in their work and strive to provide excellent customer service. They are punctual, respectful, and communicate clearly with customers. Customers can trust that they will receive the best possible service and that technicians will stand by their work.
Safety is Our Top Priority
Air conditioning units are complex systems that require a trained professional to fix them. We ensure we follow all proper safety codes and standards while working on your HVAC system.
HVAC systems involve electrical components that can be dangerous to work with. Our technicians inspect and clean all parts, including ducts, fans, and filters, to prevent the buildup of dust and debris that can lead to fires.
Since HVAC systems that use gas or oil as a fuel source can pose a risk of carbon monoxide leaks, we inspect and test for leaks and ensure that all connections and venting systems are properly installed.
We use the right tools and equipment to prevent accidents and injuries and communicate with our customers before starting any work to ensure that the area is clear and that there are no potential hazards.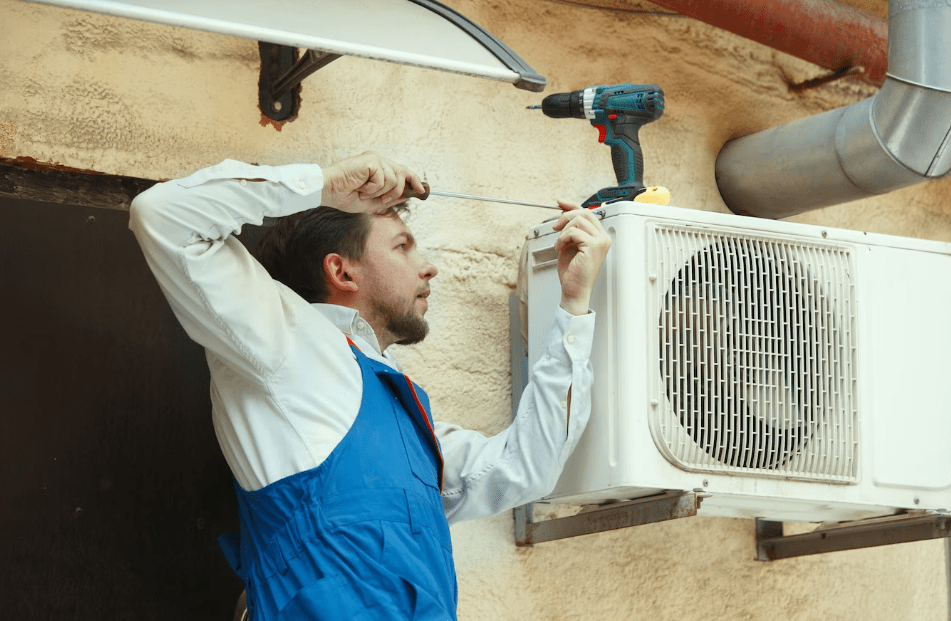 Choose The Best AC Repair in
Pantego, TX
AC problems can occur anytime, and we understand the importance of a functioning AC system, especially in the hot Texas summers. If you need AC repair services in Patego, TX, look to NewRise Heating & Cooling Inc to service your air conditioning system.
NewRise Heating & Cooling Inc have years of experience providing top-quality HVAC services, including AC repair. Our technicians have the knowledge and expertise to diagnose and fix any AC problem quickly and efficiently. We go above and beyond to ensure our customers are happy with our work and provide a 100% satisfaction guarantee.
We offer competitive pricing for all our HVAC services, including AC repair. Our transparent pricing policy ensures no hidden fees or charges, and we provide a detailed breakdown of the costs upfront.
NewRise Heating & Cooling Inc is a licensed and insured HVAC company. Our customers can trust that we have the qualifications and insurance coverage to provide safe and reliable AC repair services. Contact us today to schedule your AC repair appointment or to learn more about our services.

By submitting you agree to be contacted by SMS, phone, or e-mail.
Rates may apply. You can opt-out at any time