When you have heating and cooling issues, you need trustworthy air conditioning and heating professionals. Our team at NewRise Heating and Cooling has been serving families and homeowners in Grand Prairie since 2018.
We are committed to providing quality products, reliable service, and the best customer experience possible. When you reach out to NewRise Heating and Cooling for your furnace repair, air conditioning systems, and service needs, you will reach a professional, certified, fully trained technician who will help keep your heating and air conditioning system working for many years.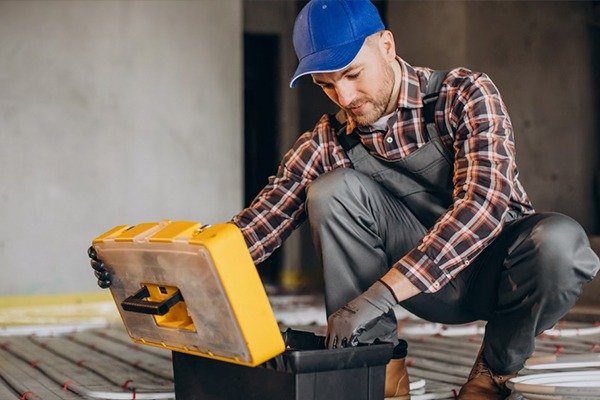 Customer Satisfaction
Is Our Top Priority
We don't want to be the company that doesn't care. We care about your home's comfort. We want to be honest with our customers and help save money. We never charge your products or services.
We want to provide outstanding services in Grand Prairie, TX, with products always working at their peak performance. Our air conditioning services go above and beyond any of our competitors, and we don't leave until our customers are satisfied with the work we provide to them.
We want our clients to know they got great value from our company and recommend us to their family and friends. That's how we know that we are doing things right!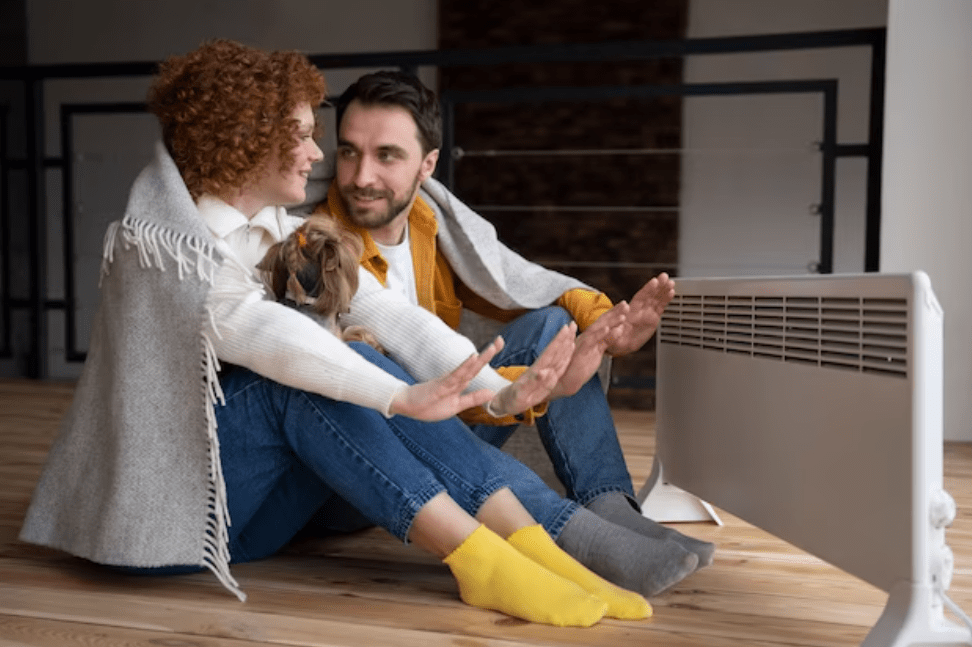 New Air Conditioning Units
If you need a new AC system for your new home or want to replace your current home air conditioning system, look no further than NewRise Heating and Cooling. Our technician will come and assess your property and will provide you with expert guidance on which AC system is perfect for you.
We have the experience and expertise to assist you in finding the perfectly sized air conditioning system and provide you with expert installation. Moreover, we ensure you stay up to date with the latest technology. And as your local heating and cooling specialists committed to your satisfaction and comfort, we offer prompt, professional repair and maintenance services.
AC Repair Grand Prairie TX
If your air conditioner unit is not cooling your home correctly, making unusual noises, or failing to cool, it is time to contact NewRise Grand Prairie. Our company has many years of experience conducting different AC unit repairs in Grand Prairie. Our specialists strive to do every air conditioning repair job with the utmost care and professionalism.
We know how important it is to keep your air conditioning unit at its best and ensure it functions correctly when needed. Standard air conditioning problems include:
Our technicians will go above and beyond to offer all the necessary maintenance and repair services that your air conditioning needs to ensure it returns to its normal working order. We guarantee high affordability and reliability for all of your AC repairs, and our certified technicians will offer you the best service you deserve.
Air Duct Cleaning Services
All the air you and your family breathe in your home usually passes through your ductwork. Ductwork is an important part of the HVAC system that keeps your home comfortable. Ducts need occasional services such as testing, repair, replacement, and sealing; only trained technicians can handle these jobs.
NewRise Heating and Cooling is your best resource for duct services in Grand Prairie. The debris and contaminants captured in the ductwork can result in poor indoor air quality.  That is why keeping your air ducts clean and free from allergens, debris, dust, and other contaminants is important. We provide customer-focused, dependable, fast duct cleaning services throughout Hamilton.
Heating System Installation
We offer comprehensive heating services for electric and gas furnaces, from repairs to installations. If you need to upgrade your current furnace or you want a new furnace, we can help. Our professionals will assist you in deciding if an electric or gas furnace is right for you.
We only use products from top brands. Moreover, if your furnace has stopped working, we can help you with all furnace repair and maintenance needs. Our team is ready to solve your furnace problems efficiently and quickly.
24-Hour Emergency HVAC Services
At NewRise Heating and Cooling, we know that the unexpected can happen. We also know how uncomfortable it can be if you have heating and cooling system problems.  Whether your AC has stopped working or your furnace has a problem, we can help. That is why we offer 24-hour emergency service. We are on standby any time, day or night, 24 hours a day and 365 days a year, to service your systems.
Indoor Air Quality Services
According to recent research, poor indoor air quality can contribute to or cause the development of chronic respiratory diseases such as hypersensitivity pneumonitis and asthma. Moreover, it can cause dry eyes, headaches, fatigue, nausea, and nasal congestion.
Here at NewRise Heating and Cooling, we are pleased to offer air solutions that improve your home's air quality. We install UV light air purification tools to help kill off any bacteria. Our service technicians can assist in identifying indoor air quality problems in your business or home and pinpoint the best solutions.  As certified professionals in air conditioning services, we can help you choose the right air quality services that are both effective and energy efficient.
Use Professional
HVAC Contractors
Our HVAC professionals have the necessary training and experience to diagnose and repair HVAC issues properly. They are equipped with specialized tools and techniques to quickly and accurately identify problems, minimizing downtime and saving you money in the long run.
We are up-to-date with the latest industry regulations and safety guidelines. This ensures we can install and repair your air conditioner safely and efficiently, preventing potential hazards and minimizing the risk of failures or malfunctions.
We offer warranties and guarantees on our work, giving you peace of mind that any issues will be addressed promptly and professionally. We also provide valuable advice and guidance on the best ways to maintain and optimize your HVAC, helping you extend your equipment's lifespan and save on energy costs.
NewRise Heating and Cooling
for Your Air Conditioning System
If you need any other HVAC equipment or services, including repair, installation, or maintenance in Grand Prairie, Contact NewRise Heating and Cooling now. We are available 24/7.
We provide professional, honest, prompt services on all air conditioners, heat pumps, furnaces, and HVAC systems. Our licensed HVAC technician can analyze the problem and offer the best options. Once we have taken care of any installation or repairs, we pack up the mess and take it with us. Call us to schedule a heating and cooling appointment today anywhere in Grand Prairie.

By submitting you agree to be contacted by SMS, phone, or e-mail.
Rates may apply. You can opt-out at any time